Potlatch
Potlatch
archival ink and paper,2017
20" x 24", edition of 5
48" x 40", edition of 3
Potlatch was performed on Presidents Day 2017 as part of Holly Hughes' nation wide event Not My Presidents Day via the Minneapolis chapter This Machine.
Deep State
Deep State
archival pigment print, 2017
24" x 28" edition of five
48" x 40" edition of three
Deep State
w/ Rose Hauser
9.24.2017
HD video, 9'46"


Commodity Fetish
Commodity Fetish
archival ink and paper 2018
20" x 24", edition of 5
48" x 40", edition of 3
Commodity Fetish (detail)
Commodity Fetish
HD Video, 12'36"
2.3.2014
Ritz Theater, Monday Live Arts
Mpls, MN
performer: Sean Smuda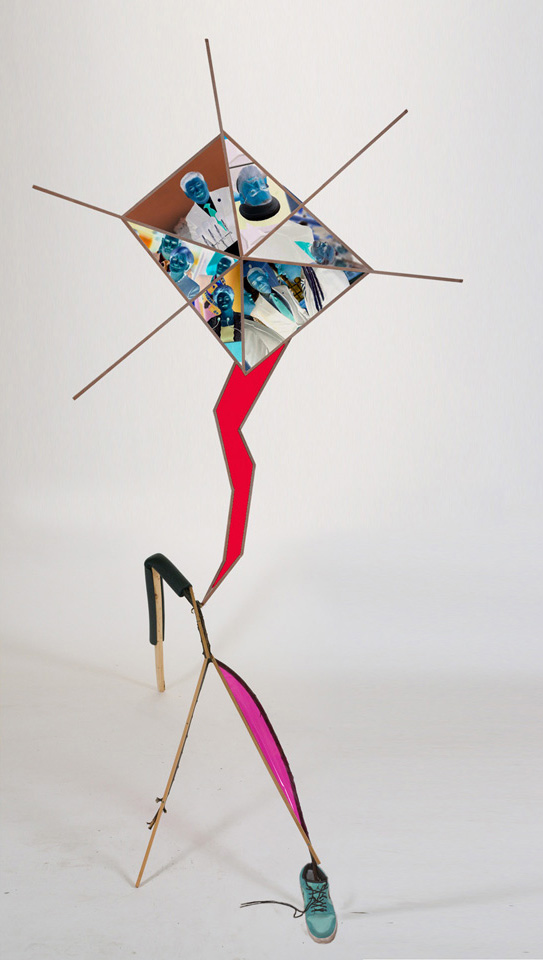 Gross Domestic Product
Gross Domestic Product
archival ink and paper, 2012-2016
20" x 24", edition of 5
48" x 40", edition of 3
Gross Domestic Prodeuct (detail)

The Universal Capital series' collages of commerce, idealism and power are alternative readings of the overview. It differentiates, warps and fractures established systems' charts, myths and propaganda with those of multiple "underviews". Universal Capital re-positions the omniscience of the map within the possibilities, patterns and ruptures of time.
Gross Domestic Product
HD Video, 15"
5.16.2015
Instinct Gallery/Public Performance
Mpls, MN
performers: John Hauser, Megan Mayer, Sarah and Jesse Petersen, Sean Smuda, John Vance
Austerity
Austerity
archival ink and paper, 2014-2015
20" x 24", edition of 5
48" x 40", edition of 3
Austerity
HD Video, 7'
3.10.2015
Cowles Center, Future Interstates series
Mpls, MN
performer: Sean Smuda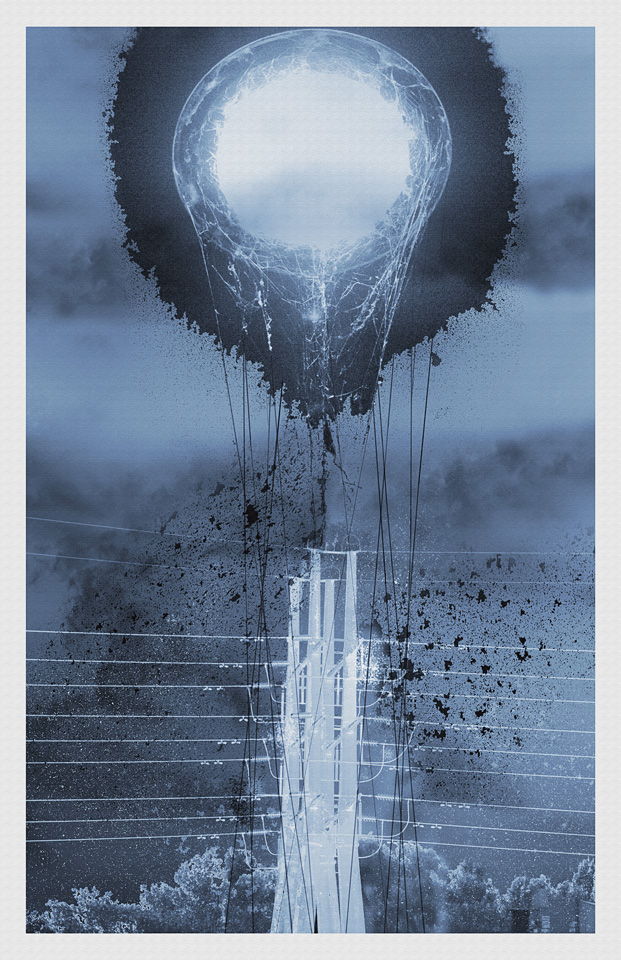 Sean Smuda Blueprints
Cleaning up Heaven with number crunching holds retirement exercises at a standstill while the ocean burns blood (Korean)
archival pigment and paper, 24" x 36", 2010
Blueprints Rotation
Like Daguerrotypes, the Blueprints are somewhat elusive to reproduction.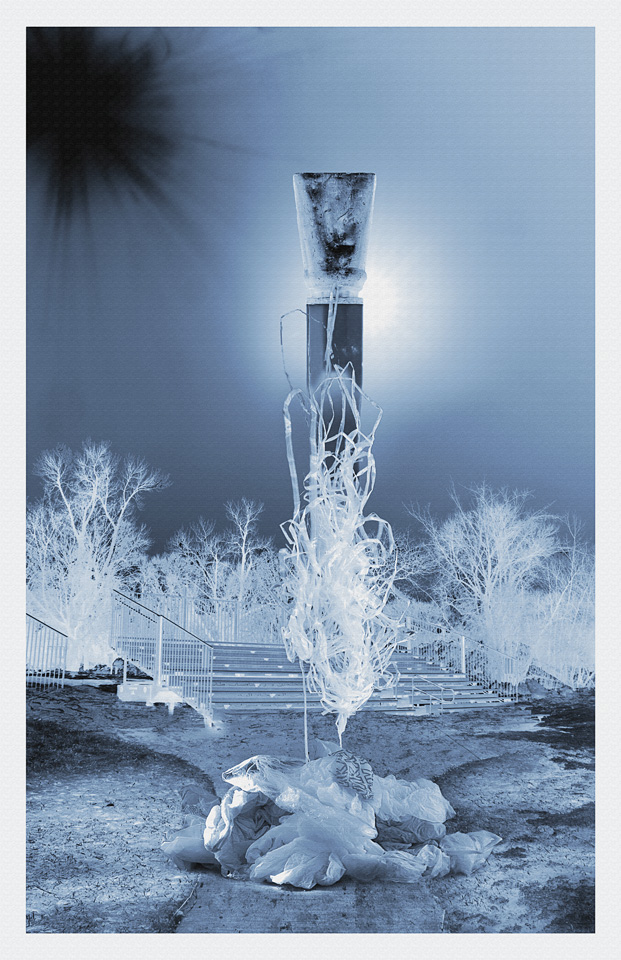 Sean Smuda Blueprints
Phosphorous signatures, fusion centers, investigative protestors: At the global market stray bullets are recycled for geometry-of-need futures where conspiracy gangsters exchange blunts against love vigils (Arabic)
archival pigment and paper,, 24" x36", 2011
The cooling matrix flaps its wings in all directions as the recycling city scratches the void from yard of animals biting tails (Afrikaans)
archival pigment on aluminum, 24" x36", 2010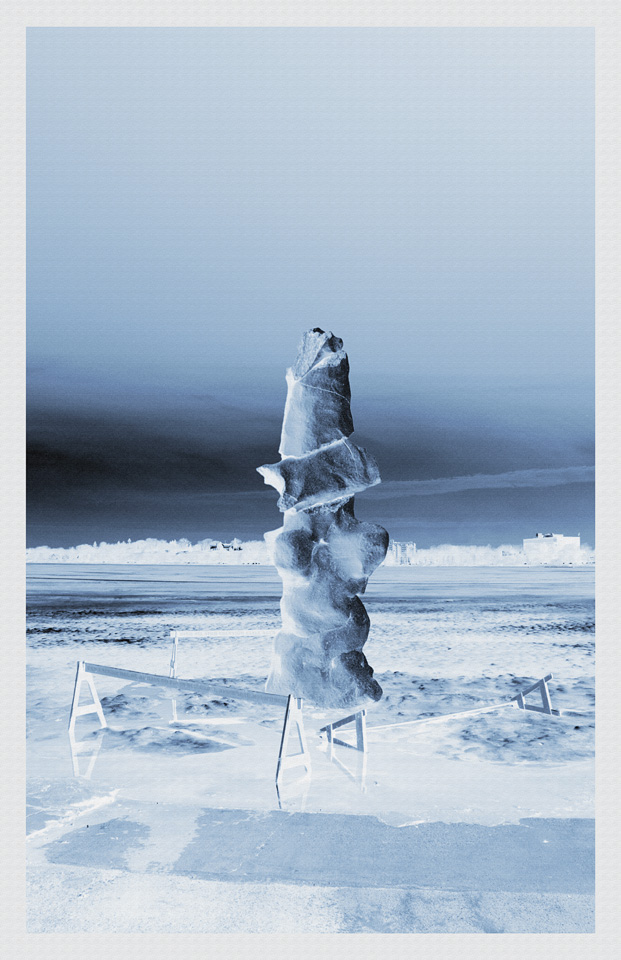 Rolling boulders on royalty teaches children to sing and dance in a constant loop (Gaelic)
archival pigment on aluminum, 24" x36", 2010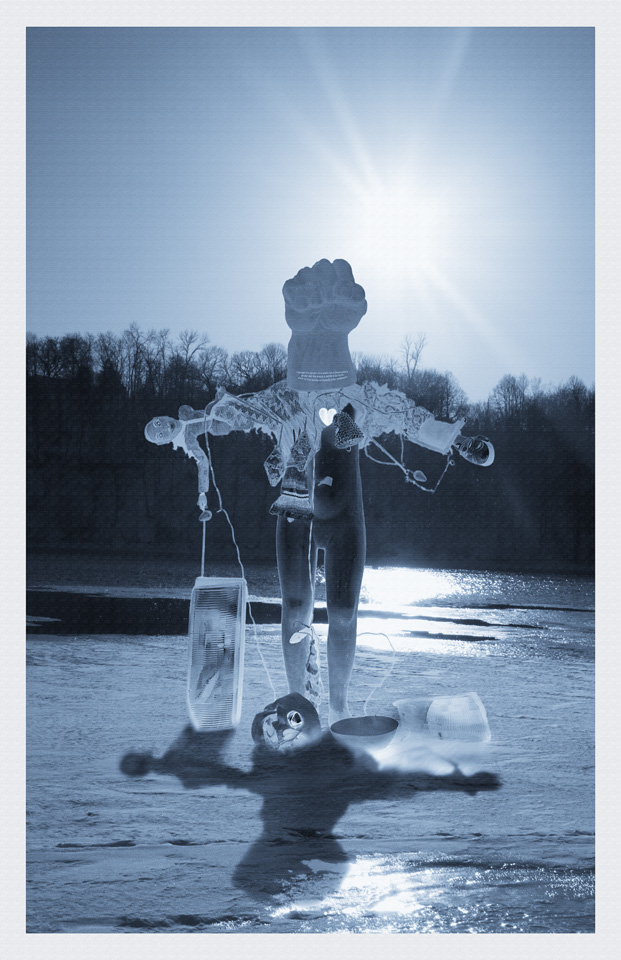 Sad girl, leave the frozen river and marry me, take me from the headwaters to the mouth, I am yours because no theater can hold us (Italian)
archival pigment on aluminum, 24" x36", 2010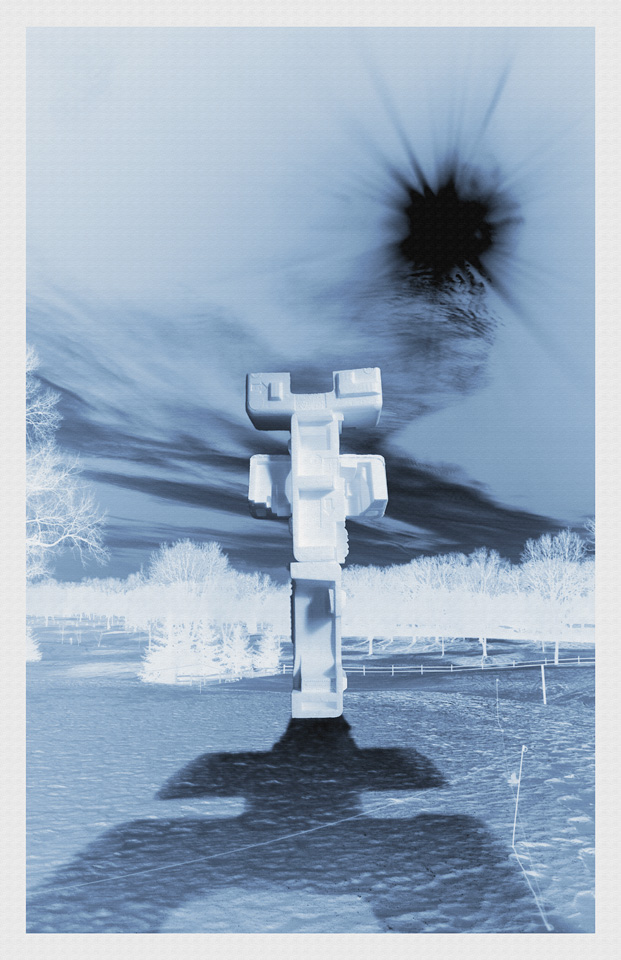 White Man goes up fast, holds it upside down, falls hard (Objibwe)
archival pigment on aluminum, 24" x36", 2010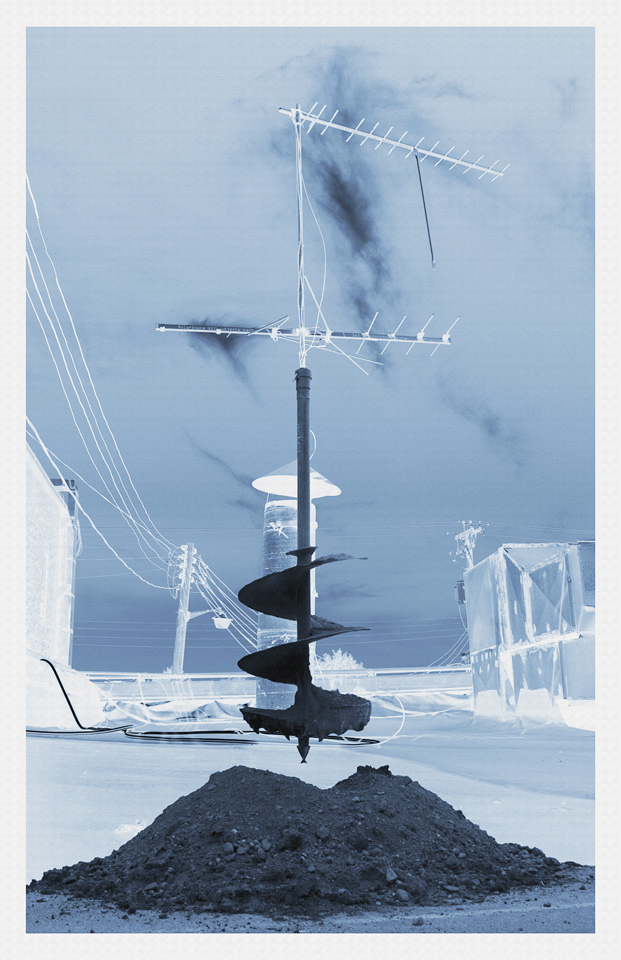 Blink and the heart explodes, polarized to maps, that erase the past (Norwegian)
archival pigment on aluminum, 24" x36", 2009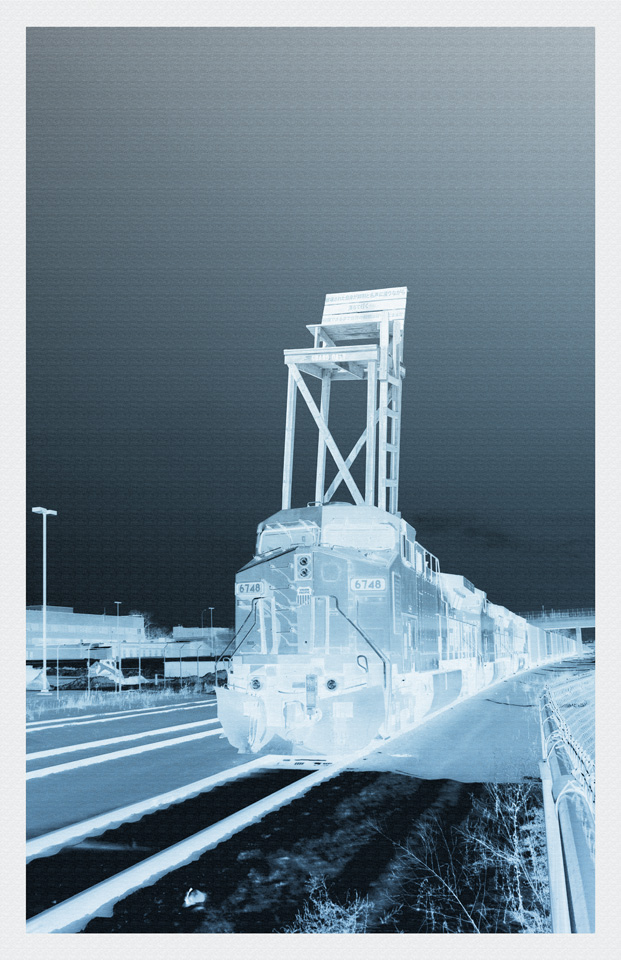 Obliterated self lets in control and fame, as it falls, the world blurs at the edges, until it meets itself again (Japanese)
archival pigment on aluminum, 24" x36", 2009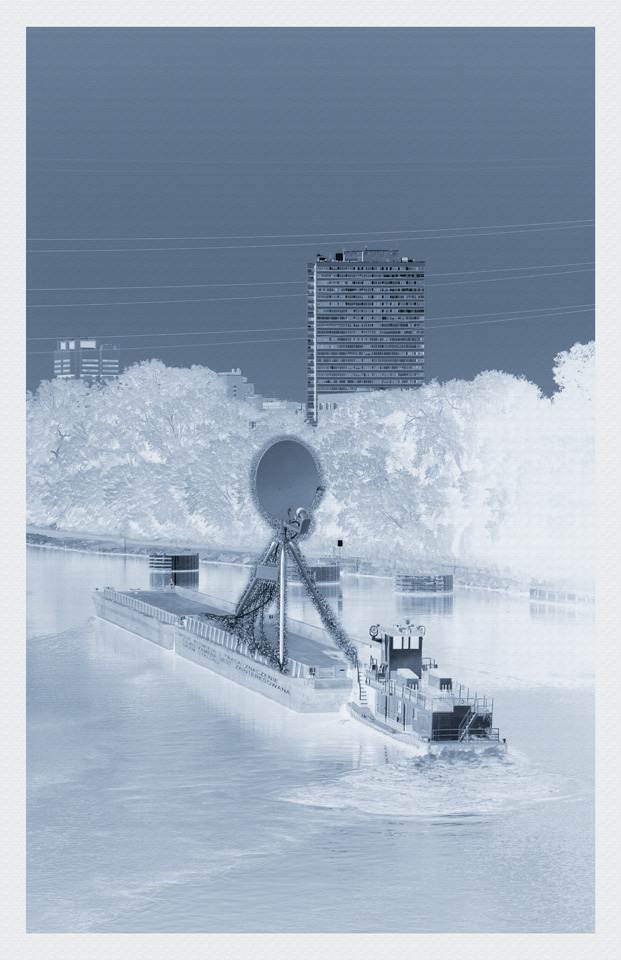 Images fade and lose meaning, only camera movement holds interest, in the center of the storm (Polish)
archival pigment on aluminum, 24" x36", 2008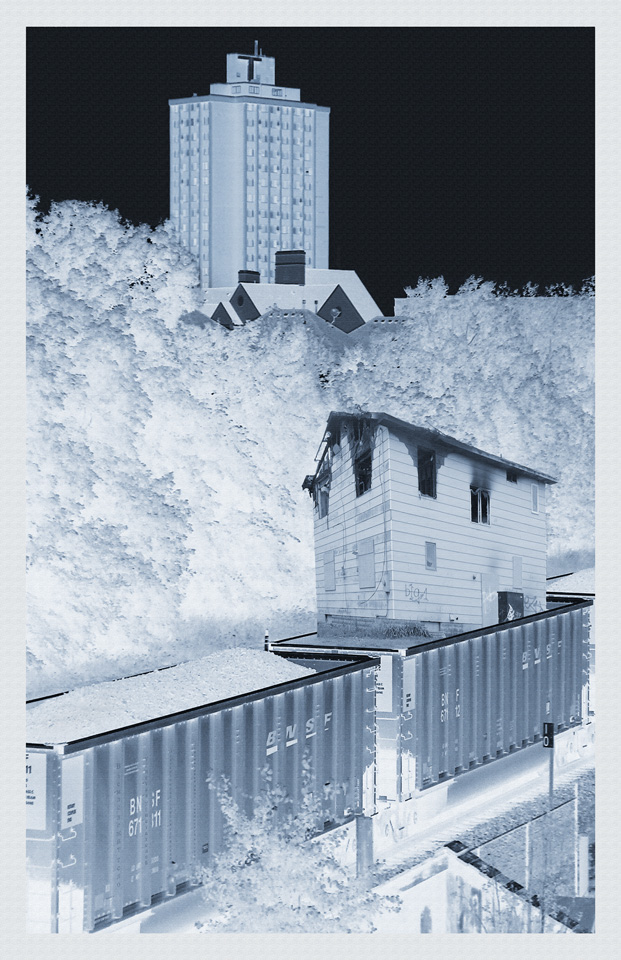 There is a body in the ground, oppressing the oppressors, slowly rising everywhere, laughing in a crib (Russian)
archival pigment on aluminum, 24" x36", 2008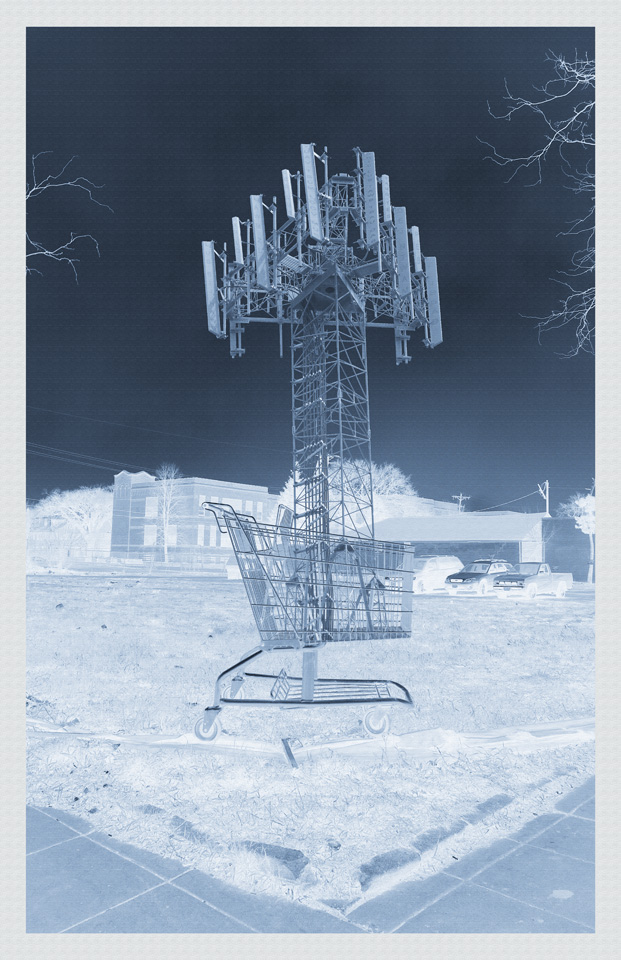 Recycling words buys time, to open cages for ghosts, to walk the river beside us (Hmong)
archival pigment on aluminum, 24" x36", 2008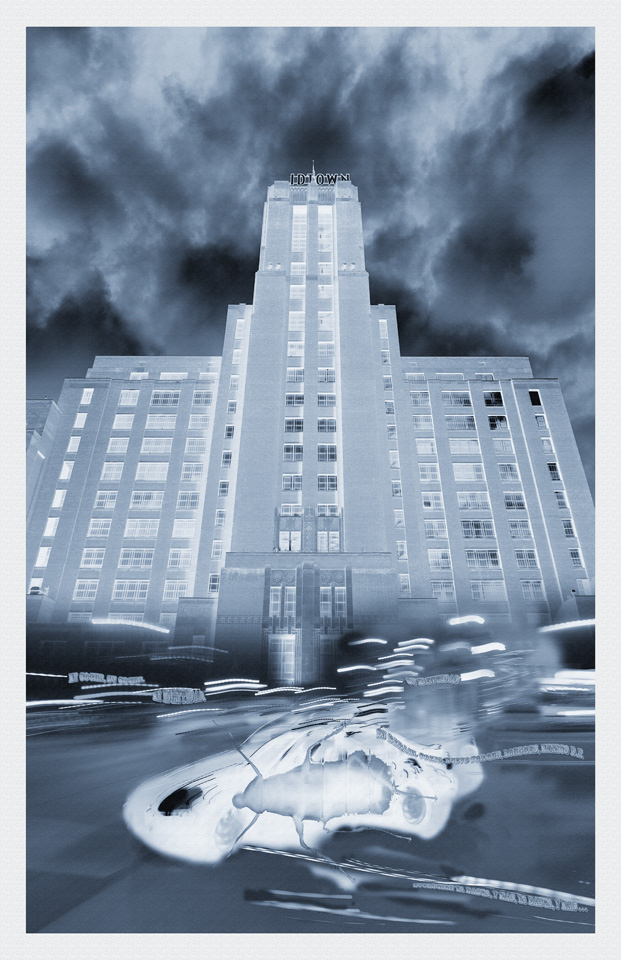 My car, your car, my identity, your identity, in New York, London, Paris, Mexico City, Tokyo Evolution, no more! and more, no more, and more… (Spanish)
archival pigment on aluminum, 24" x36", 2008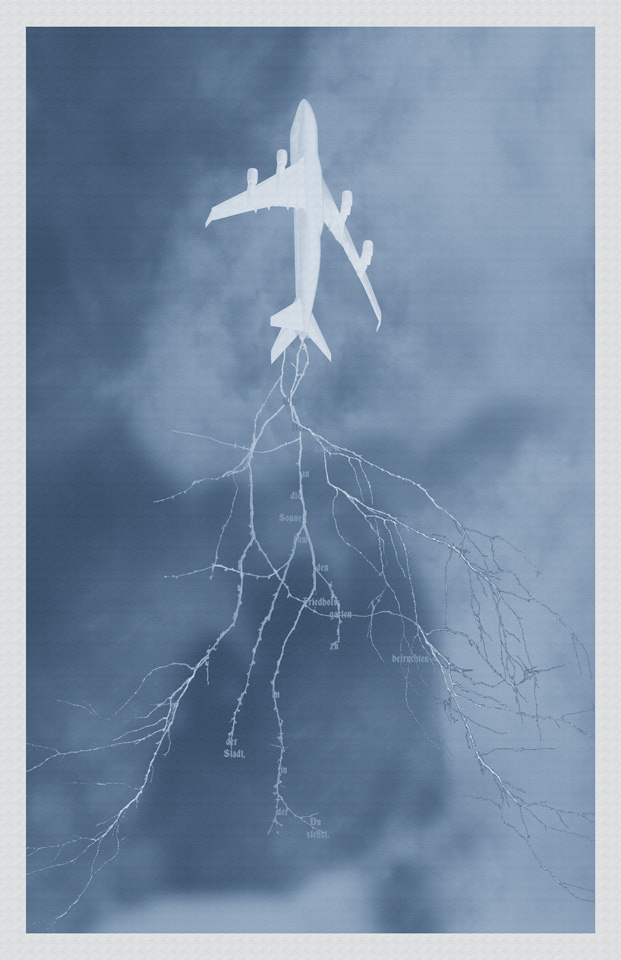 Throw your head at the sun, to fertilize the graveyard garden, in the city where you stand (German)
archival pigment on aluminum, 24" x36", 2008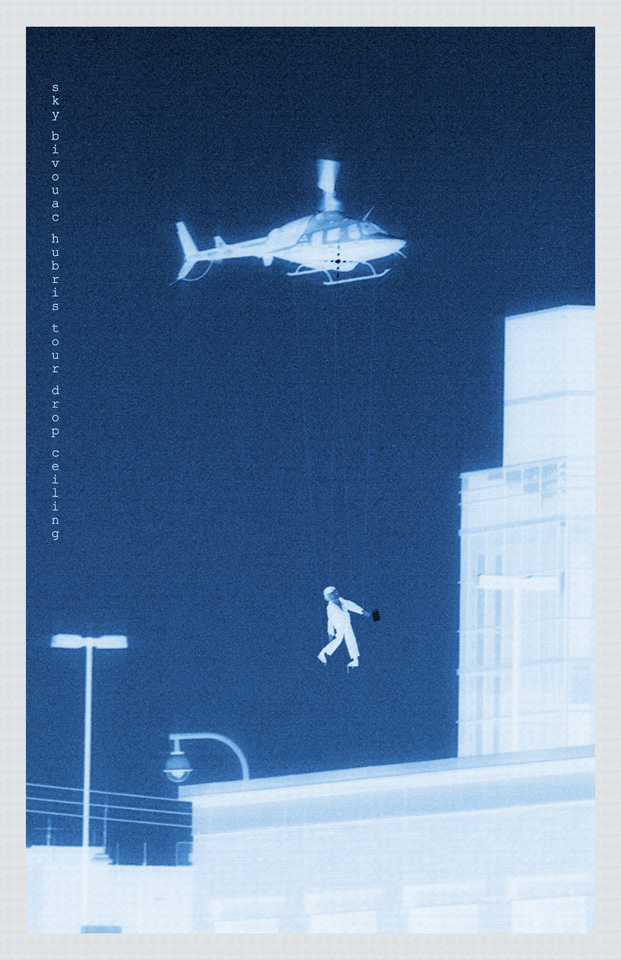 Sky bivouac, hubris tour, drop ceiling (English)
archival pigment on aluminum, 24" x36", 2007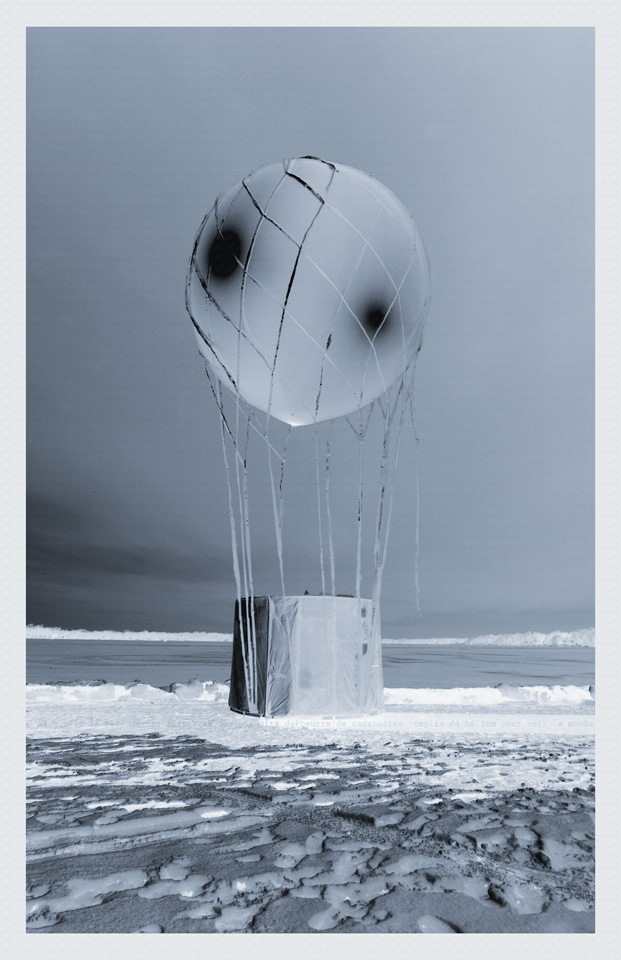 I inflated my friends with helium filled peanut butter cookies to see the world (French)
archival pigment on aluminum, 24" x36", 2007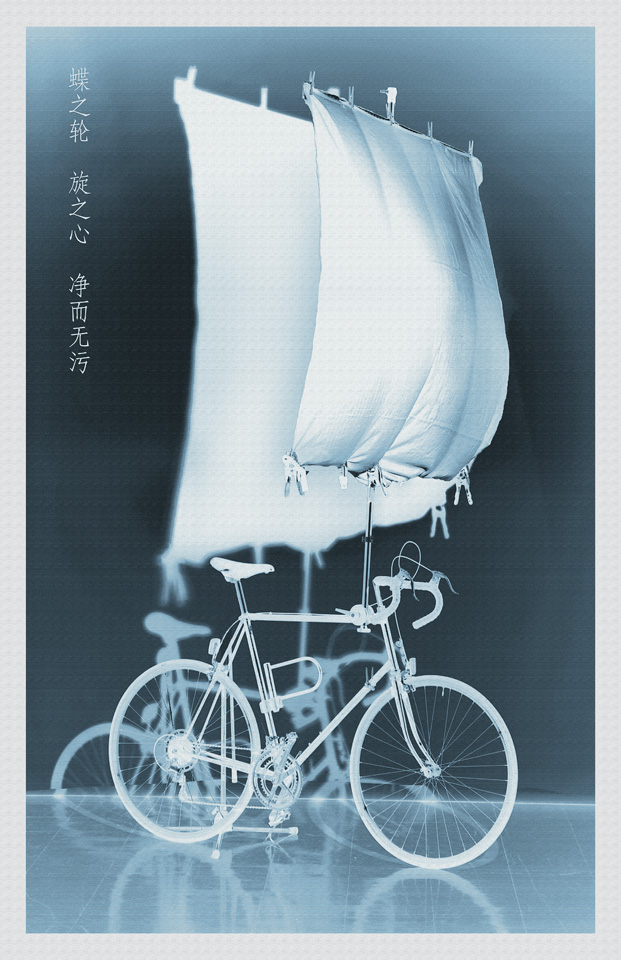 Butterfly wheel, soaring heart, no pollution (Chinese)
archival pigment on aluminum, 24" x36", 2007
portfolio, archival pigment on aluminum, 13" x 19", edition of twenty, 2011
portfolio, archival pigment on aluminum, 13" x 19", edition of twenty, 2011
portfolio, archival pigment on aluminum, 13" x 19", 2011
portfolio, archival pigment on aluminum, 13" x 19", 2011
portfolio, archival pigment on aluminum, 13" x 19", 2011
Clockwork Harmony,
Origin and end myths, possession, sacrifice, feeling,
Bugout or go to jail (Esperanto), 2016
Clockwork Harmonio,
Origino kaj fino mitoj, posedo, bucxoferon emocio,
Bugout aŭ iri al malliberejo
Fatin Al Jumaily displays Blown Derivatives in Karbala, Iraq
photograph by Luke Wilcox of the Iraqi American Reconciliation Project, 2011
Blown Derivatives in Karbala, Iraq
photograph by Fatin Al Jumaily, 2011
Blown Derivatives in Karbala, Iraq
photograph by Fatin Al Jumaily, 2011
Blown Derivatives in Karbala, Iraq
photograph by Fatin Al Jumaily, 2011
Blown Derivatives in Karbala, Iraq
photograph by Fatin Al Jumaily, 2011
Blown Derivatives in Karbala, Iraq
photograph by Luke Wilcox, 2011
Blown Derivatives, 2009
Seth Dauphin installs Blown Derivatives outside of McMurdo Base, Antarctica
Blown Derivatives outside of McMurdo Base, Antarctica, 2009
Blown Derivatives outside of McMurdo Base, Antarctica, 2009
Blown Derivatives outside of McMurdo Base, Antarctica, 2009
Participating artists L to R:
Sean Smuda, Daniel Kaniess, Janet Lobberecht, James Gladman, Abraham Renko
James Gladman, Blown Derivative for Antarctica
mixed media, 8 1/2" x 11", 2009
Daniel Kaniess, Blown Derivative for Antarctica
mixed media, 8 1/2" x 11", 2009
Janet Lobberecht, Blown Derivative for Antarctica
11" x 17", embroidery, 2009
Abraham Renko, Blown Derivative for Antarctica
mixed media, 8 1/2" x 11", 2009
Sean Smuda, Blown Derivative for Antarctica
mixed media, 8 1/2" x 11", 2009
Anna-Marie Shögren installs Blown Derivatives in Skagaströnd, Iceland, 2010
Blown Derivatives
Skagaströnd, Iceland, 2010
Blown Derivatives
Skagaströnd, Iceland, 2010
James Gladman, Blown Derivative for Iceland
injket on paper, 8 1/2" x 11", 2010
James Gladman, Blown Derivative for Iceland (two sided)
injket on paper, 8 1/2" x 11", 2010
Daniel Kaniess, Blown Derivative for Iceland
mixed media, 8 1/2" x 11", 2010
Janet Lobberecht, Blown Derivative for Iceland
embrodery, 8 1/2" x 11", 2010
Abraham Renko, Blown Derivative for Iceland (the Tinkerbell effect)
mixed media, 8 1/2" x 17", 2010
Sean Smuda, Blown Derivative for Iceland
mixed media, 8 1/2" x 11", 2010
Blown Derivatives at mouth of Yangtze River, China
photograph by Ping Wang, 2010
Blown Derivatives at mouth of Yangtze River, China
photograph by Ping Wang, 2010
Blown Derivatives at mouth of Yangtze River, China
photograph by Ping Wang, 2010
Margaret Coughlin, Blown Derivative for TIbet
mixed media, 8 1/2" x 11", 2010
Jonathan Field, Blown Derivative for Tibet
plastic, 8 1/2" x 11", 2010
James Gladman, Blown Derivative for China and TIbet
inkjet on canvas, 11" x 10", 2010
Daniel Kaniess, Blown Derivative for China and Tibet
mixed media, 8 1/2" x 11", 2010
Abraham Renko, Blown Derivative for China and TIbet
cloth, 7" x 14", 2010
Sean Smuda, Blown Derivative for China and Tibet
mixed media on silk, 8 1/2" x 11", 2010
Ping Wang, Blown Derivative for China and Tibet
inkjet print on silk, 11" x 14", 2010
Blown Derivatives on Sela Mountain, TIbet
photograph by Ping Wang, 2010
Blown Derivatives on Sela Mountain, TIbet
photograph by Ping Wang, 2010
Blown Derivatives on Sela Mountain, TIbet
photograph by Ping Wang, 2010
Jame Gladman, Blown Derivative for Iraq
mixed media, 8 1/2" x 11", 2011
Jame Gladman, Blown Derivative for Iraq
mixed media, 8 1/2" x 11", 2011
Daniel Kaniess, Blown Derivative for Iraq
mixed media, 8 1/2" x 11", 2011
Janet Lobberecht, Blown Derivative for Iraq
mixed media, 81/2" x 11", 2011
Sean Smuda, Blown Derivative for Iraq
mixed media, 8 1/2" x 11", 2011
Ping Wang, Blown Derivative for Iraq
inkjet on silk, 11" x 16", 2011
Blown Derivatives, Pakistan macquette, 2012
sent but never displayed due to security risks
Sanjin Cosabic, Blown Derivative for Pakistan
inkjet on canvas, 11" x 14", 2012
Daniel Kaniess, Blown Derivative for Pakistan
mixed media, 11" x 14", 2012
Daniel Kaniess, Blown Derivative for Pakistan
mixed media, 11" x 14", 2012
Abraham Renko, Blown Derivative for Pakistan
cloth, ink, 8 1/2"x 11", 2012
Sean Smuda, Blown Derivative for Pakistan
mixed media on silk, 8 1/2" x 11", 2012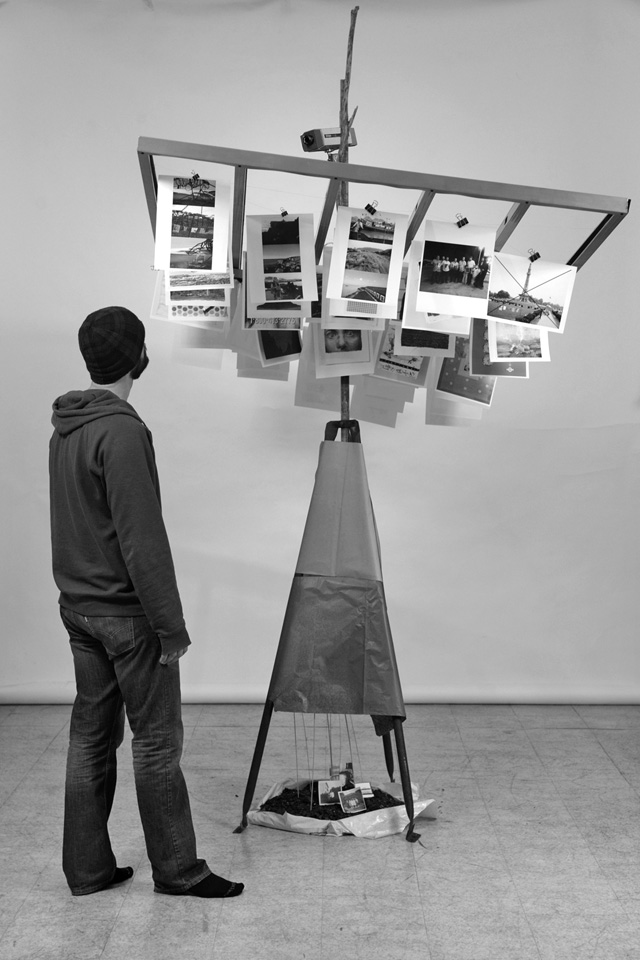 Blown Derivatives
Fastnet Rock installation, 2014
mixed media, dimensions variable
Unknown States/unbekannten Staaten
variable dimensions, mixed media, 2018
Universal Capital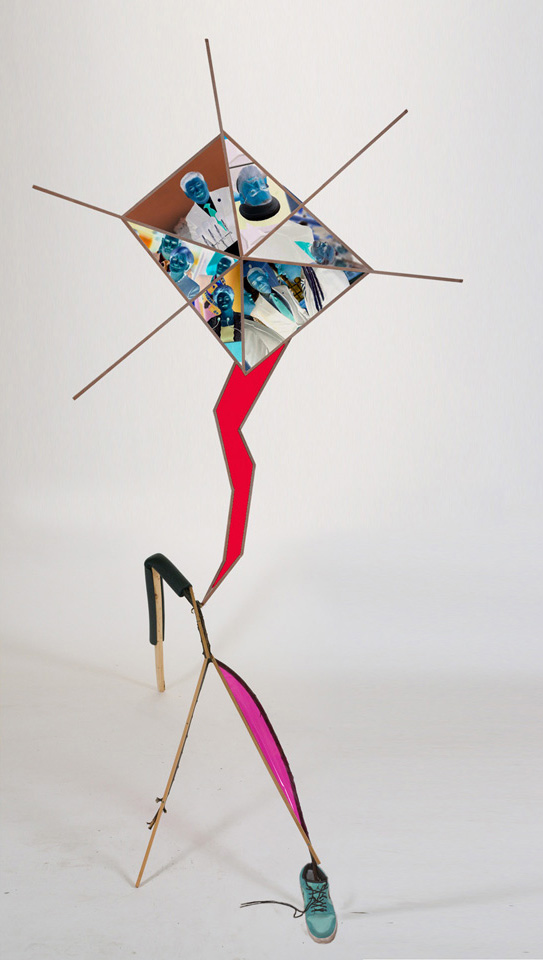 Blueprints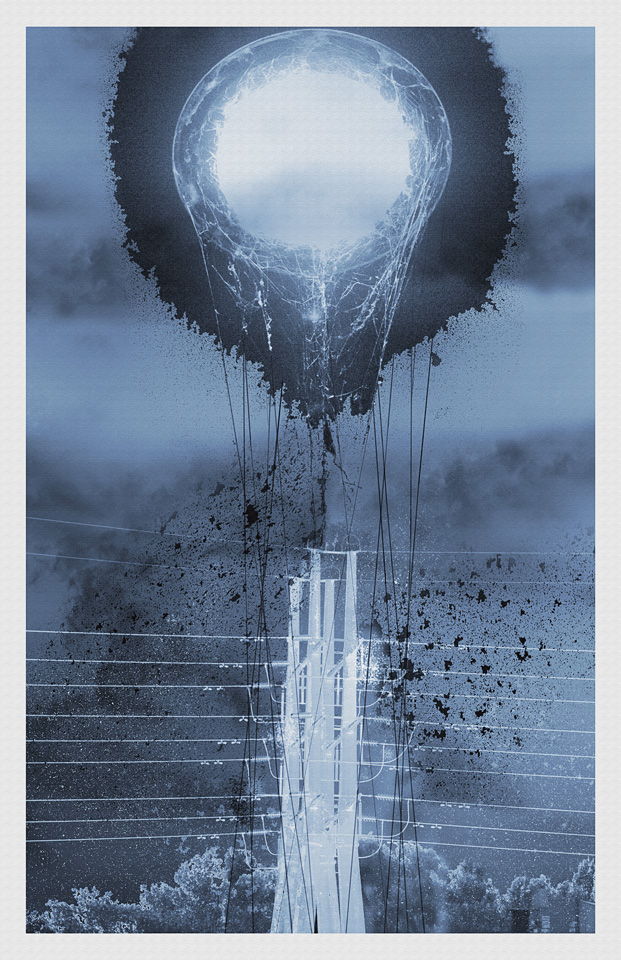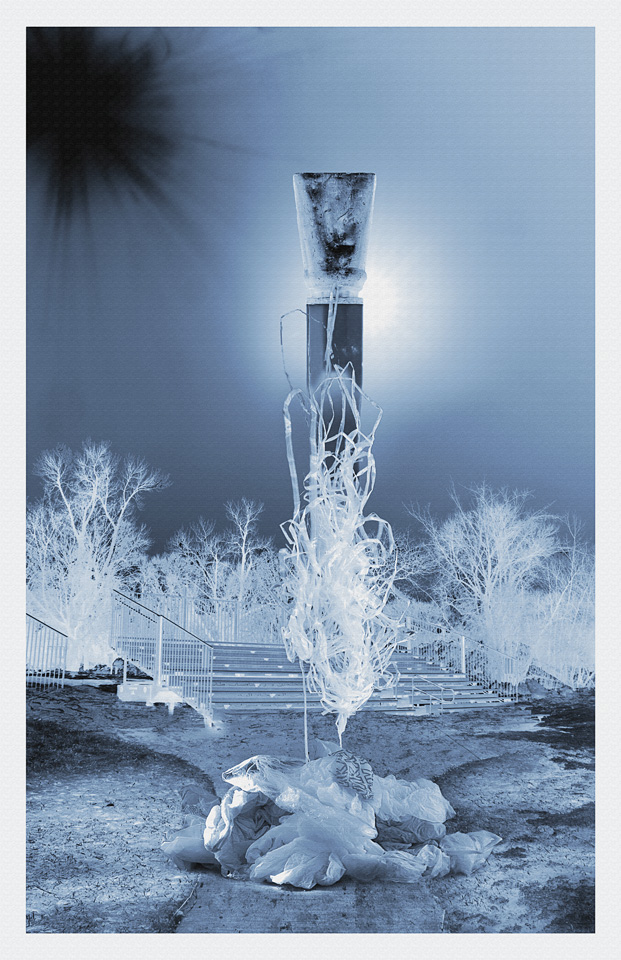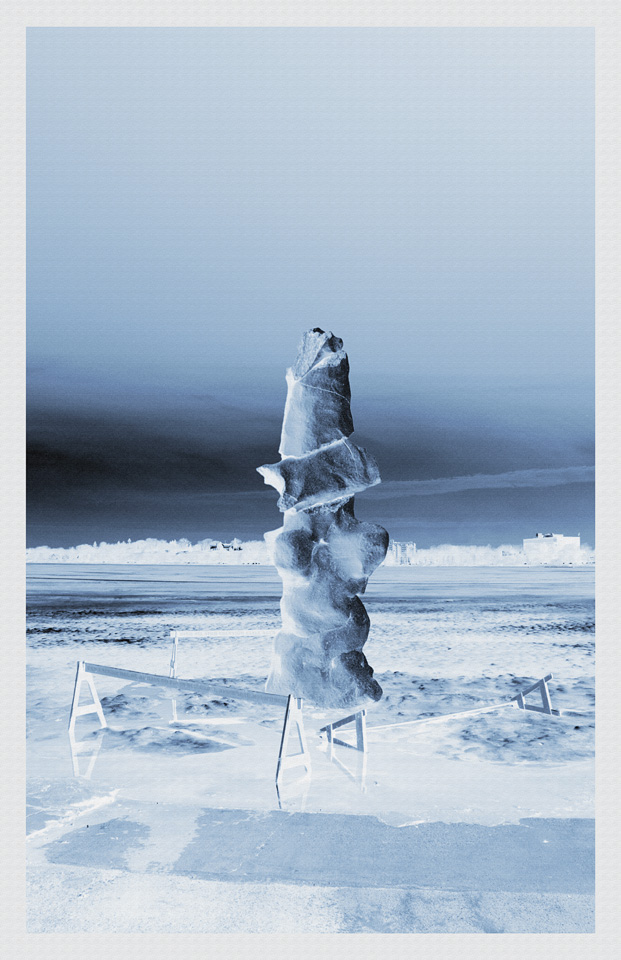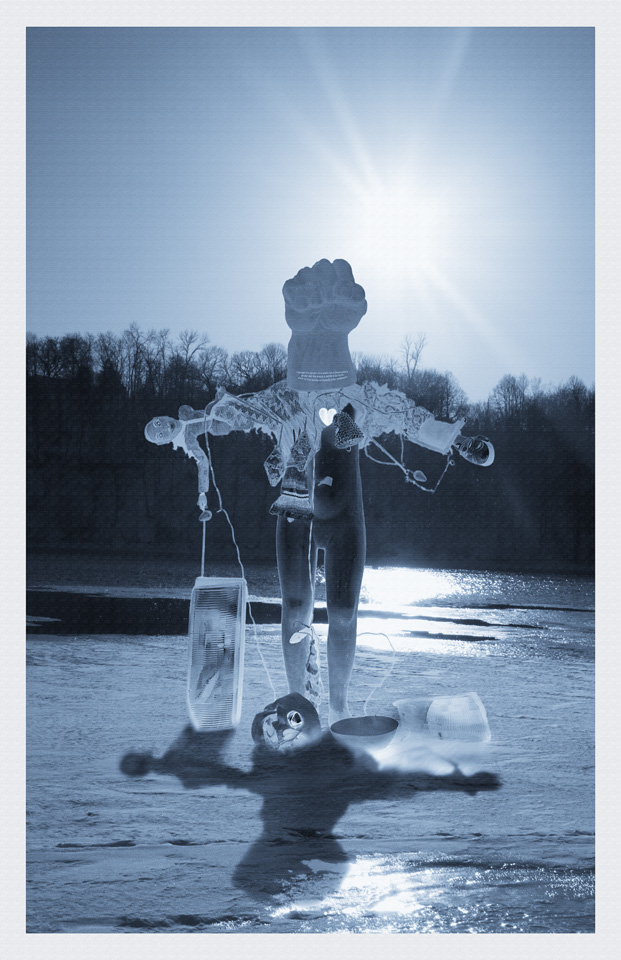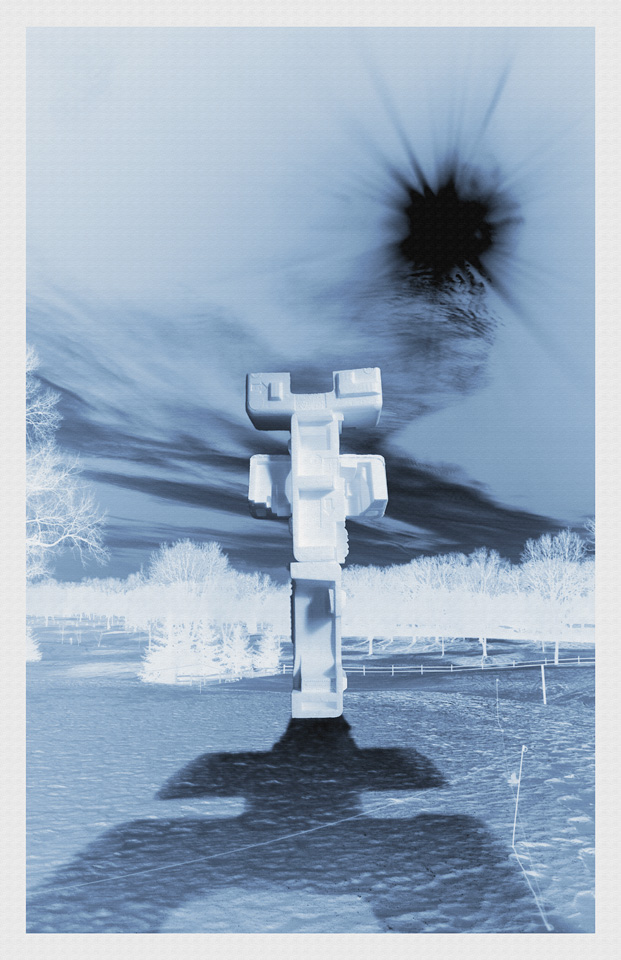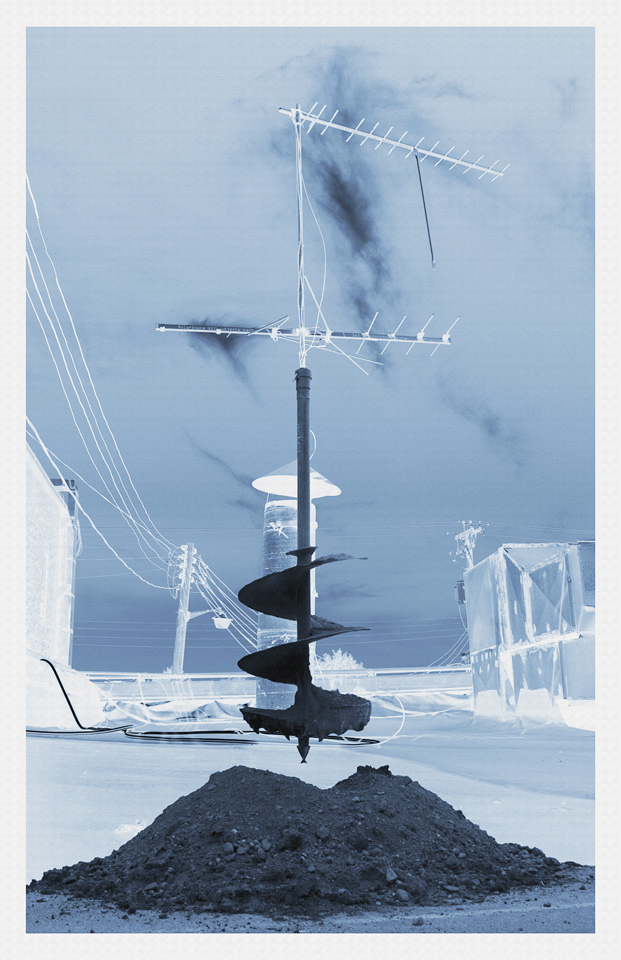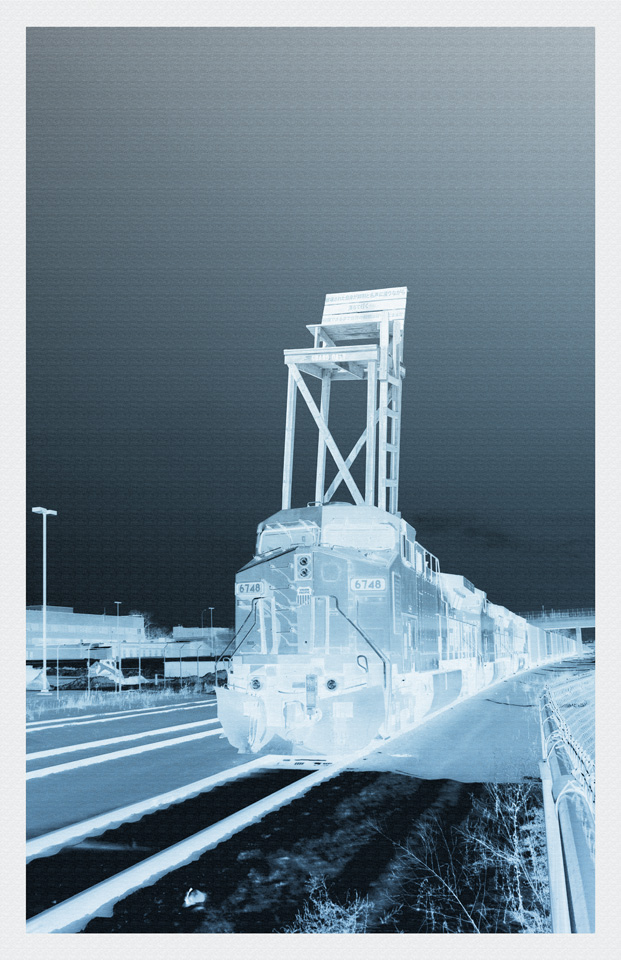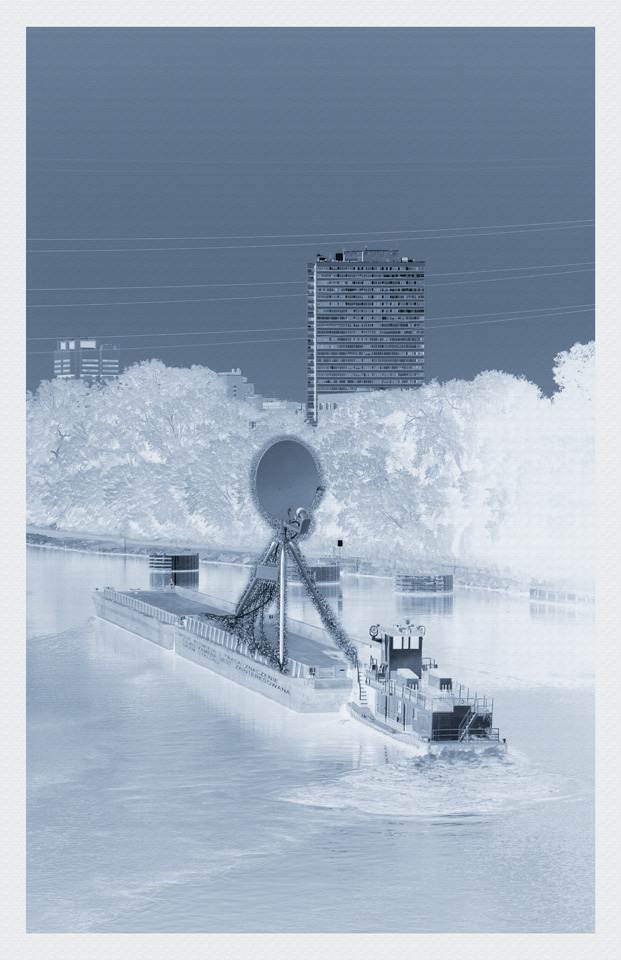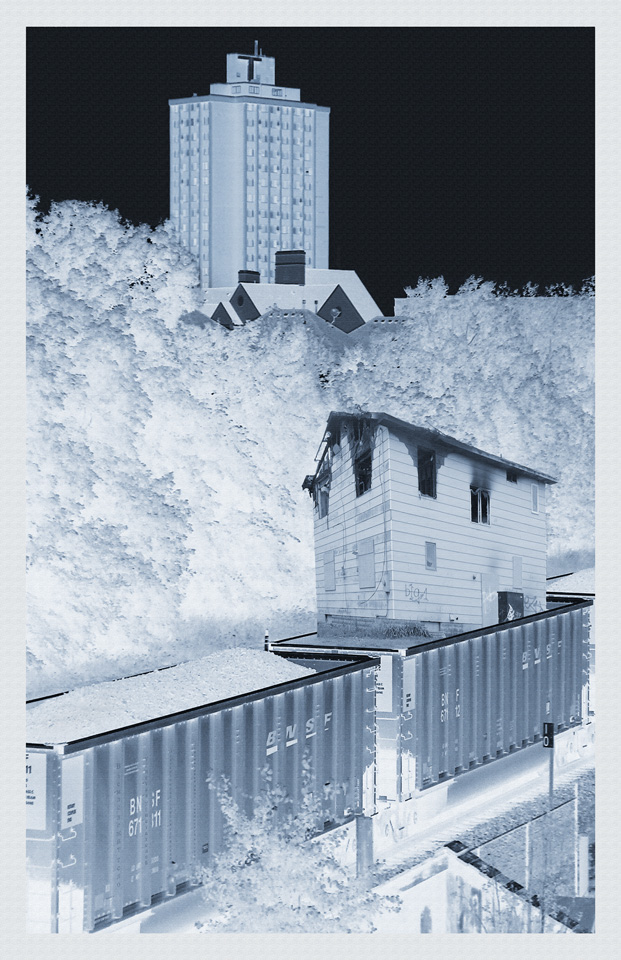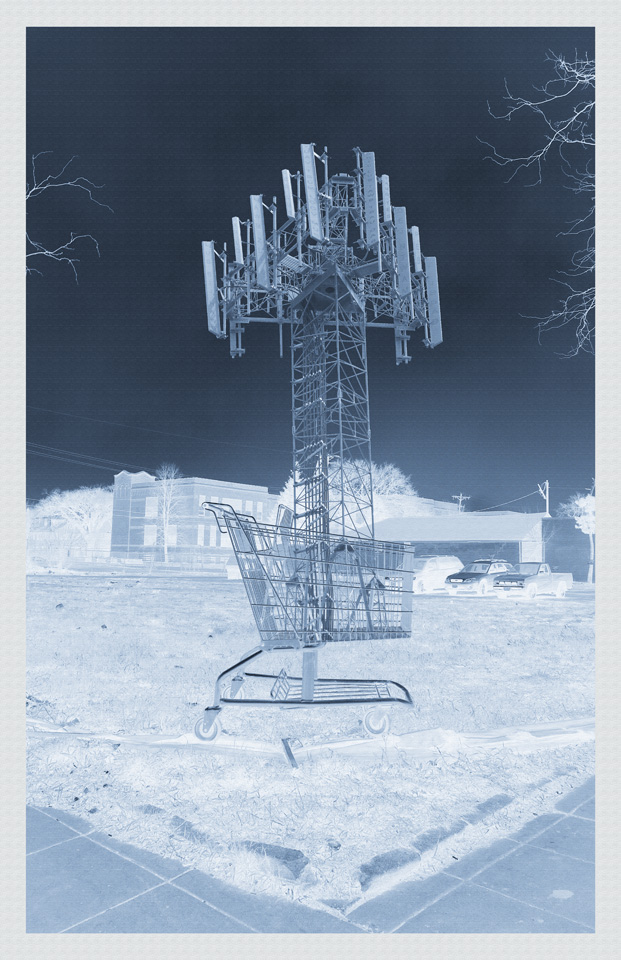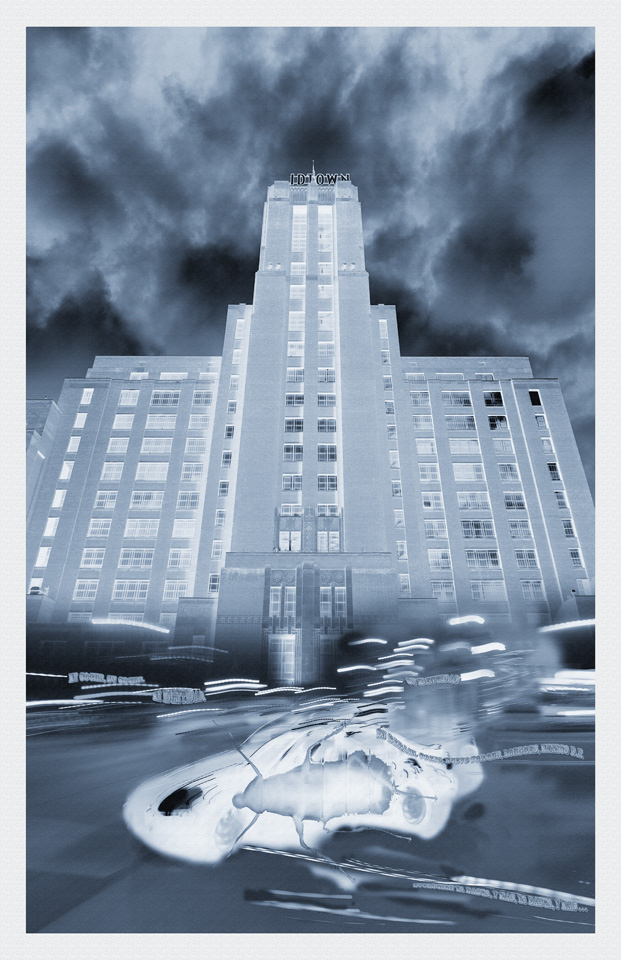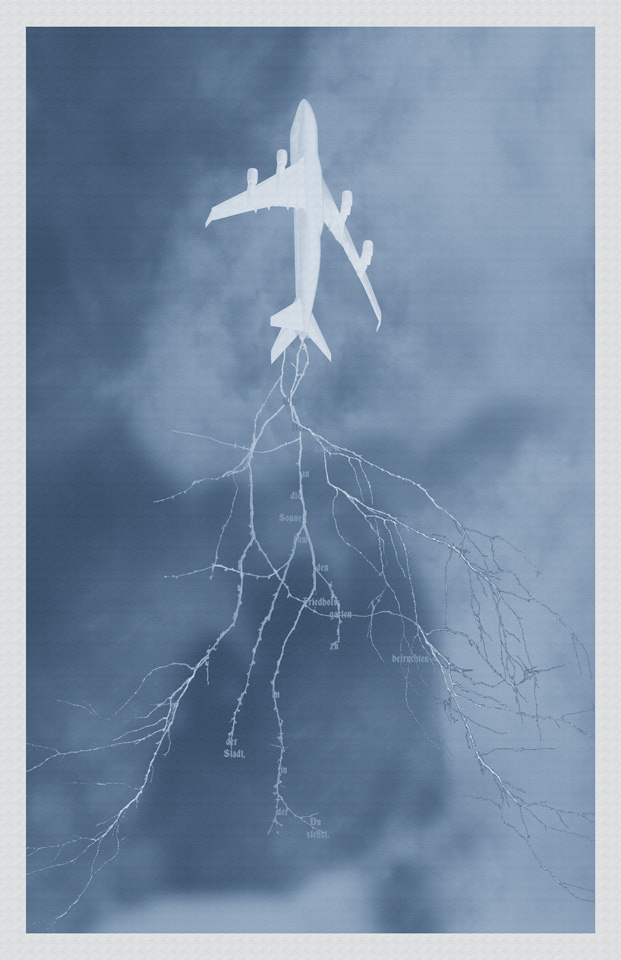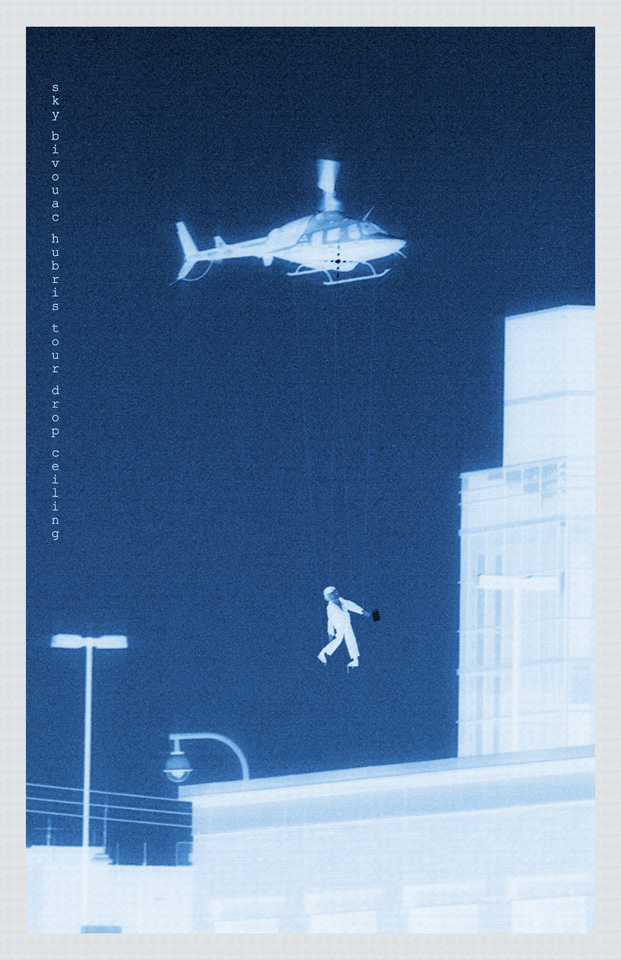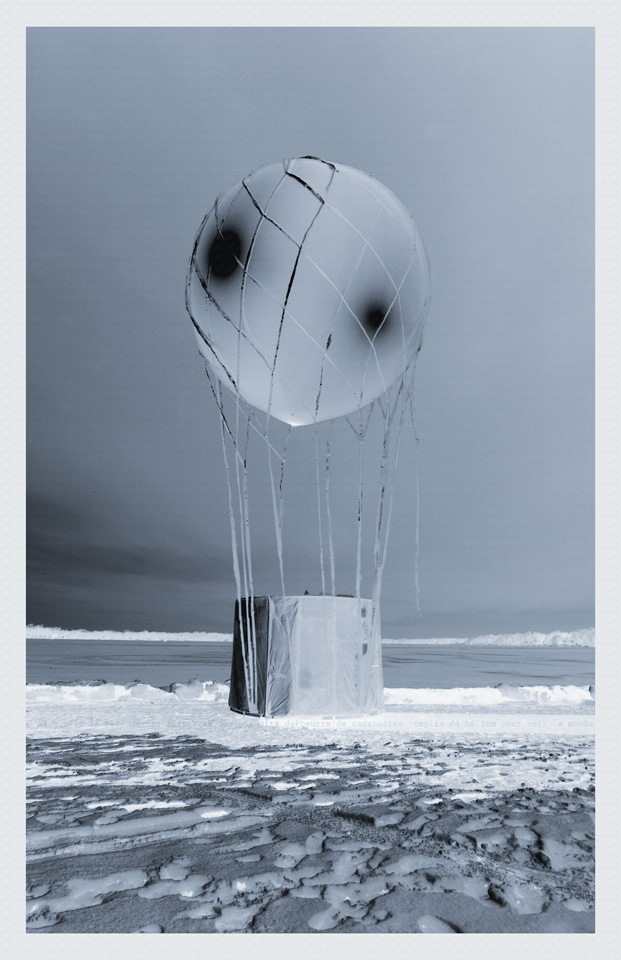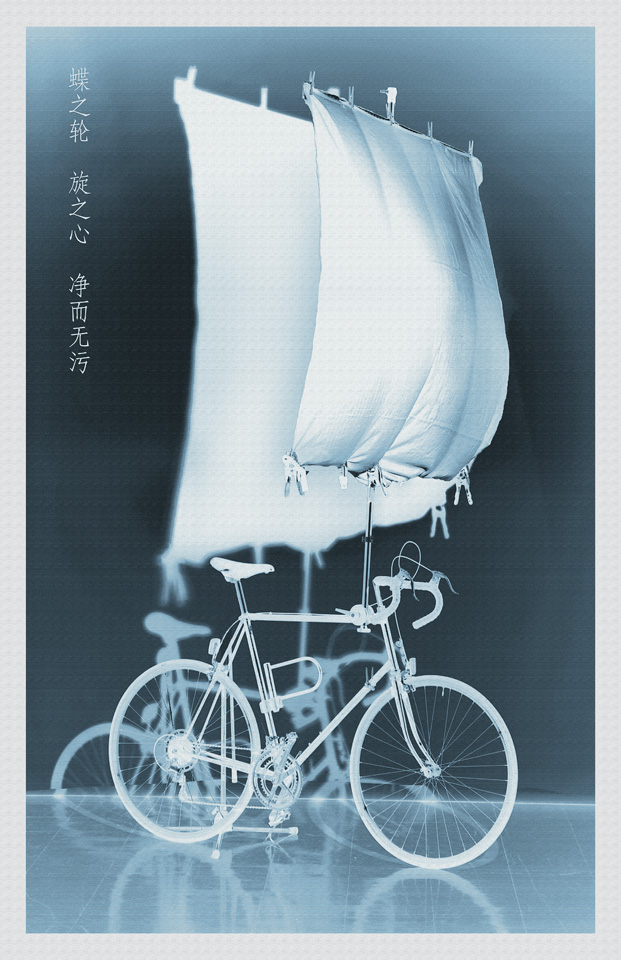 Blown Derivatives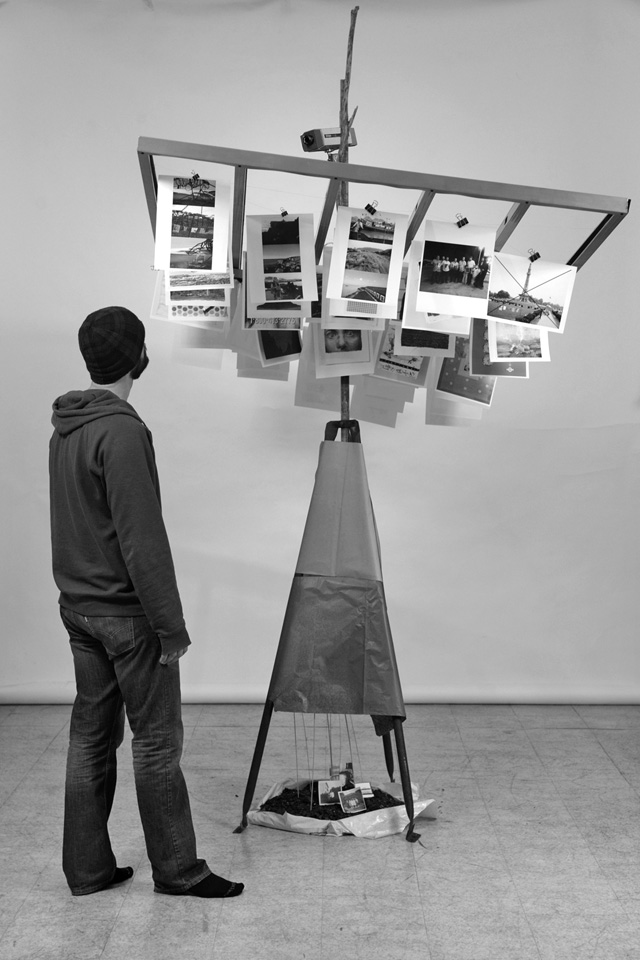 Books
After the Fire